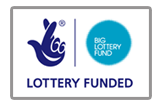 INNOVATING YOUNGSTERS
Innovating Youngsters is our flagship project. It is targeted to Children & Young People and encourages entrepreneurship through the training of 'Innovations'.
The subject of Innovations is also used as a platform to develop and improve Children and Young People's Social & Personal Skills, Confidence, Independence, Leadership and Enterprising Skills.
Acquiring these skills will help them succeed with their future plans whether it is in further education, training, apprenticeships, employment, or starting their own business.
The project is delivered through interactive workshops and also one to one mentoring support. And it has proven to be a huge success producing excellent outcomes for beneficiaries'.
Please watch our promotional videos below for further details and case studies.
Innovating Youngsters Promotional Video 2016
Innovating Youngsters Promotional Video 2012